Helen Yee is one of Sydney's OG food bloggers. Even unreformed blog haters probably make an exception for her site, Grab Your Fork, which she started back in 2004 – before the iPhone was even invented, let alone Twitter or Instagram.
Since then, Grab Your Fork has been listed as one of the world's 50 best blogs by Times Online and it's been an excellent source for where to eat in Sydney. She's also written lots of great articles as a freelancer, including an epic top 50 cheap eats feature for the Good Food Guide (and Good Food website), where she singled out a place where you can get Burmese-style pho and other local gems.
Helen has also covered venues beyond Sydney – she's written about one-metre-tall roti in Malaysia that's so big that two people need to carry it, plus the unusual experience of encountering exam ramen and gold-leaf soft serve in Japan.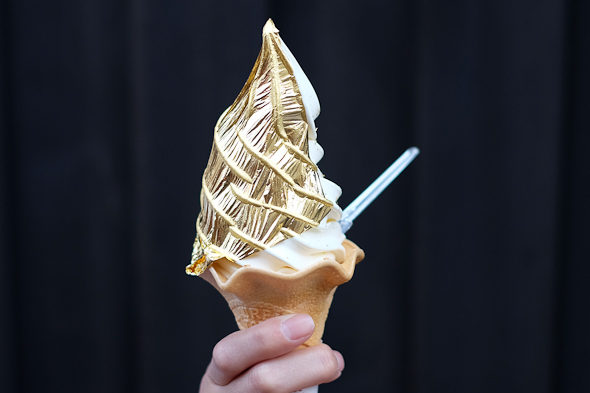 We also cover the highs and lows of being a food blogger (and definitely deglamorise what the reality is actually like – it really is a full-time unpaid job), blogging ethics, the diversity of food media and our complicated feelings about the term "female Asian food blogger".
Plus, where to eat and drink in Sydney (which Helen is well qualified to answer!) and the venue that she is most excited about visiting next
You can listen to this episode on iTunes or download it via RSS or directly. And thanks to everyone who has helped spread the word about this podcast or has dropped a super-nice review in the iTunes store – it's mega appreciated!
Photographs courtesy of Grab Your Fork.
Tags:
blogs
,
Grab Your Fork
,
Helen Yee
,
podcast