You no longer need to make travel arrangements to end up in Japan – the most direct route involves just a few footsteps down a Surry Hills alley. Restaurant Sasaki feels exactly ...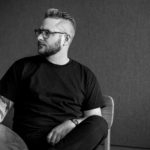 "It was pretty crazy, actually," says Clayton Wells about opening Momofuku Seiobo in 2011, but he could also be describing the incredible response to his solo restaurant Automa...
If I hit replay on the best meals I had in the last year, strong memories of dinner at Africola in Adelaide keep resurfacing. Sure, I've been lucky enough to have dined at so...
Here's a new zine! It's an update of last year's The Unbearable Lightness of Being Hungry publication and I created it for the recent MCA Zine Fair. Consider it a...